GARCIA GOMEZ & ASOCIADOS, S.C.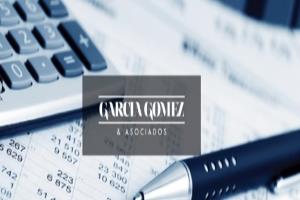 Languages spoken:
Address
Av. Guayana, Office 309 Centro Comercial Cristal
8050 Puerto Ordaz
Venezuela
+58-2869623488
Description
García Gómez Soler & Asociados (GGS) is a Venezuelan Partnership Firm established in Puerto Ordaz, Bolívar State, who provides tax/audit/advisory and training services at the Southeast and Northeast of Venezuela. GGS Partners have experience for more than 15 years working on international networking, incorporating different skills and experiences to GGS, providing high quality services to our clients and related. GGS in near from Orinoco Belt (one of the most important reserves of natural resources around the world) being a zone with great perspective in the short- term. Our goal is providing efficient solutions to our clients with competitive conditions.
Number of partners
2
Number of professionals (excluding partners)
2
Year of establishment
2012
Specialised in
Accountancy, Tax
Areas of Expertise
General
Contact person(s)