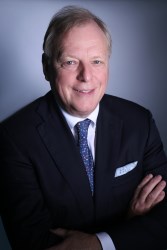 Mr. Friedhelm Gruber
Mr. Friedhelm Gruber is the Managing Partner of Senat MEA.
His experience covers a wide range of wealth industry advice. With an education in business administration and tax law; he also has significant experience in the sports industry.
Mr. Gruber was born and raised in Wiesbaden, Germany. Next to studying economics and law at the University of Bonn, he was actively playing professional sports. In the 80s he moved to Liechtenstein to pursue his professional career, where he became a partner of the Senat AG.
His professional experience includes: business consulting; international tax planning; charity work; advising of athletes; lecturing at known universities; and experience in Europe, the Middle and Far East.