German speaking Regional Conference in Freiburg
6-4-2020
By Marie-Claire Nijssen
Our yearly 'German speaking Regional IPG Conference 2020' took place in the beautiful city of Freiburg im Breisgau (in the South of Germany near to the border to Switzerland and France).

Lawfirm Szarka (Berlin and Freiburg) represented by Arpad Szarka and Ulrike Wallot hosted us this year and organized a great program from 14.02.2020 - 16.02.2020. Friday evening the group met at the Martin's Bräu in the old town of Freiburg where regional specialities such as Schäufele, Bauernbratwurst, Sauerkraut and Bratkartoffeln were on the menu. Not to forget the great variety of beer one can find in these typical German taverns.

The emphasis of the Freiburg Conference was dedicated to networking and coming together, rather than long cerebral lectures so we had plenty of time to chat and exchange views on a variety professional subjects.

We all enjoyed the cultural program, where we had a medieval tour on Saturday with our guide 'Neunfingerle' who gave us an interesting insight of how life was in Freiburg at that time. The highlight was the visit to 'Staatsweingut Freiburg' in Ihringen, part of the famous Kaiserstuhl region, where we had a fantastic wine tasting session and learnt a lot about how wine was cultivated in former times. We also got a preview of the future wine cultivation given the climate changes and adapting to future innovative techniques in this area.

Everybody appreciated to be able to speak to all the participants while being a smaller group, intensify the relationships as well as extending our friendships.

A big THANK YOU again to Arpad Szarka and Ulrike Wallot for this very nice weekend.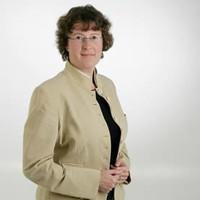 Thuis Partners
Stationsplein 8N
6221 BT Maastricht
The Netherlands
Website
Mail Marie-Claire Nijssen
T +31 (0)43 - 352 13 97